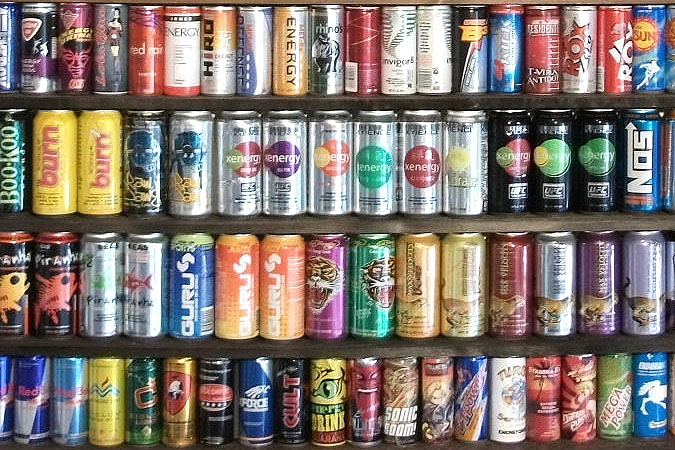 Among the UK's largest teaching unions is calling for colleges to ban energy beverages using their premises.
The NASUWT is warning about caffeine levels in the beverages, describing them as "easily available legal highs" which can donate to poor behaviour.
It follows a written report by academics, seen by 5 live investigates, calling on the government to consider making the sale of the drinks unlawful to under-16s.
However the British CARBONATED DRINKS Association says the wines have been deemed safe.
'Legal highs'
Academics from FUSE – the Centre for Transitional Research in public areas Health in the North East – found children as young as 10 are buying energy beverages because they're "cheaper than drinking water or pop".
Children told them they choose the beverages for less than 25p, and they choose energy beverages to "easily fit into" or "look rough"
They also discovered that the beverages are directed at teenagers online in pop-up adverts, on TV, in video games, and through sports sponsorship.
An average energy drink contains 32mg of caffeine per 100ml and cans carry warnings telling they may be "not recommended for children".
An individual 500ml can contains 160mg of caffeine, equal to around two photos of espresso espresso.
The experts highlight European Food Safety Authority (EFSA) assistance which recommends an intake of only 105mg caffeine each day for the average 11-year-old. In addition they explain that teenagers in the united kingdom are among the best consumers of energy beverages in Europe.
Numbers from the Uk CARBONATED DRINKS Association show sales of energy beverages increased by 185% between 2006 and 2015, equating to 672 mil litres consumed in 2015, and a complete market value of over £2bn.
Why our school bans energy drinks
Ban energy drinks sales to children, Welsh Government urged
Darren Northcott, NASUWT national official for education, said: "Teachers have registered concerns with the NASUWT about the contribution of high energy drinks to poor pupil behaviour as a result of pupils consuming excessive quantities of these drinks.
"They are popular among young people who often think they are just another soft drink, and young people and parents are often not aware of the very high levels of stimulants that these drinks contain.
"They are readily available legal highs sold in vending machines, supermarkets and corner shops."
He added: "The evidence of the impact of these drinks, including that uncovered by 5 live, is compelling and serves to emphasise that further action needs to be taken.
"The NASUWT has always been clear that drinks with high levels of sugar should not be sold on school premises. It is time to look again at the School Food Standards, and the enforcement of the standards, to make sure that every school in the country is free of highly-caffeinated soft drinks, as well as those that are high in sugar."
Energy drink 'for breakfast'
Victoria Stean, from Milton Keynes, started consuming energy drinks when she was 16 and was soon drinking around seven 500ml cans a day.
She said: "I was definitely hooked. I would have a can for breakfast, another one mid-morning, and several in the afternoon.
"It took me a while to wean myself off energy drinks. I would get headaches if I didn't drink them. Since I have stopped drinking them I have lost weight and my vision has improved again.
"Ironically, I also have more energy now and I sleep better."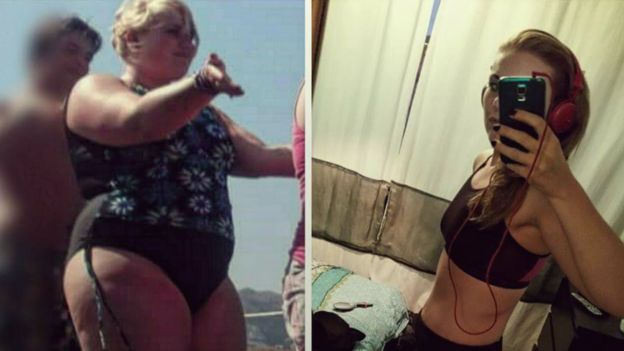 Norman Lamb, seat of the Commons Technology and Technology Committee and a previous Liberal Democrat health minister, said: "The health threats and effect on rest of energy beverages is something I'd like the committee to consider evidence on in the new 12 months.
He added that "given epidemic degrees of usage among under-16s we must consider banning the sale of the drinks compared to that group".
Inside a statement, the British CARBONATED DRINKS Association, which signifies manufacturers, said: "Energy beverages and their ingredients have been deemed safe by regulatory authorities round the world.
"This year 2010 we introduced a voluntary Code of Practice to aid consumers who wish to make informed options. In 2015 this is updated to add more strict recommendations around marketing and promoting, including mention of around schools."
The Food Requirements Agency said: "The FSA reviews guidance when significant new work in the topic area becomes available. Our current assistance was developed following an European Food Security Authority's evaluation of caffeine in 2015."
5 live Investigates: Energy Drinks is broadcast on Sunday 10th December 2017 at 11am GMT. If you've missed it you can catch up on the iPlayer.
Have you got something you want us to investigate? We want to hear from you.